Once you have a baby you'll realize how much more special holidays can be. Babies are the perfect excuse to go all out with decorations and celebrations!
Here are a few Easter traditions to start with your baby that your whole family will enjoy for years to come. Whether your baby is one-month-old or eleven months old, the first Easter has the potential to be the most special. It will also be a great memory for you as a parent.
Easter Egg Hunt
This should be a given. What is Easter without an egg hunt for the kiddos? Start simple and do an indoor hunt with just a few eggs. New crawlers or walkers will be delighted to stumble upon these odd-shaped things filled with age-appropriate treats. Babies who still need to be carried will also love these new, shiny things to explore. You can put all the eggs in an obvious spot or just give them in a fun, little basket.
Dyeing/Decorating Easter Egg
It may be messy, hard, or nearly impossible this first year, but babies love new textures and getting messy. If you aren't feeling brave enough to break out the dye, Easter stickers work great for little fingers.
Easter Brunch
Everyone loves breakfast! Go all out and make a delicious morning meal with all the fixings. Try waffles, eggs, omelets, bacon, sausage, toast, oatmeal, pancakes, or whatever you desire. Your baby may not be able to partake much (if at all!) the first year, but as he or she grows there will be a love of helping you cook this special meal. Plus, there is an added bonus of quality family time.
Easter Photo
Documenting every Easter with a new picture will create some wonderful memories. You can do it at home in front of a nice tree or at the mall with the Easter Bunny himself. Dressing your baby in a cute Easter outfit will make your first photo all the more special. You will love having the age progression photos and will be surprised by how much your baby grows in one year. Of course, you should have your child wear a cute outfit every year!
Easter Basket/Gifts
Of all the Easter traditions to start with your baby, this one can be the most personal. Use your creative side to make an Easter basket with your child's favorite treats. The first Easter basket will most likely include simple items like blankets, stuffed animals, books, and teethers. As the years go by, you can really personalize the basket and hold on to the memories of making that first special basket.
Plant an Easter Garden/Tree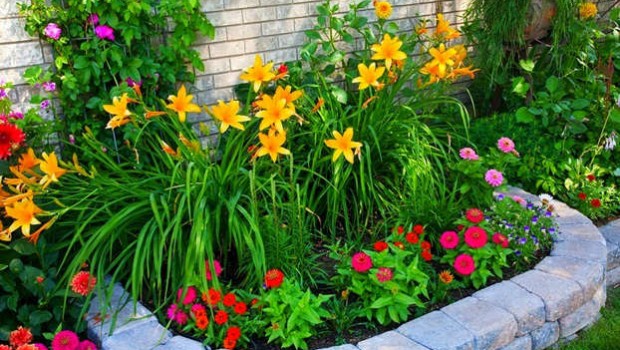 This one will be very special. On your baby's first Easter, plant either a tree or a small bed of flowers. If you do a tree, you will be able to see it grow throughout the years. This would be the perfect spot for your annual Easter picture! Planting a garden of flowers will symbolize the end of winter which is a pretty great thing about Easter.  Your baby will love the fresh air and next year your toddler will love playing in the dirt.
These Easter traditions to start with your baby can grow as your baby does. Your baby may not remember his or her first Easter, but you will. Take the time to make the first Easter special. It's a great start to long-lasting childhood memories.
Happy Easter!
Read our other articles on Easter:
"Baby Easter Bonnet Ideas: An Adorable Easter Accessory"
More ideas for baby's first Easter Basket
Sources:
www.stayathomemoms.about.com
www.womensforum.com
Featured image source: www.lovetoknow.com