For your baby's first Easter, wouldn't it be adorable to dress baby in classic Easter fashion?
Read on for baby Easter bonnet ideas, and a brief history of the famous Easter bonnet, that will be perfect for any baby girl or boy on their first Easter.
The Easter bonnet originated around the time Easter parades and celebrations became mainstream in the United States. This was in the late 19th century after the Civil War ended and the country felt at peace again.
Fashion evolved from the dark, mourning colors of the war to brighter, pastel colors for a time of happiness. The bonnet-style hat was worn by women to block the sun, keep their hair neat, and keep out dirt and dust. It was also a demure style of the times.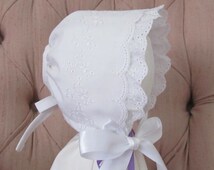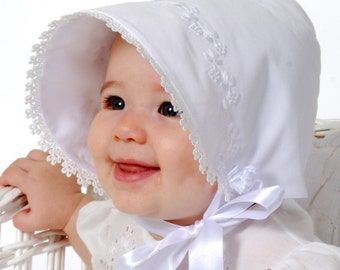 A bonnet is a type of hat that ties underneath your baby's chin, framing their cute, chubby face. The classic Easter bonnet will be white or light pink, but there will also be some in pastel Easter colors such as yellow, blue, and green. It will also most likely have lace, bows, ribbons, and anything else you can imagine that will make your baby look like an Easter angel. This type of bonnet is great for little baby boys as well but will probably work best on newborns and younger babies. Just make sure to be mindful of the string around their face.
If the classic bonnet is a little too traditional or old-fashioned for your tastes, you have other options that are just as adorable. Bonnet-style hats come with an assortment of decorations like flowers, ribbons, and bows. You can find them in light colors such as pink, yellow, and white almost everywhere.
www.thereviewsquad.com
www.wallpaperhdwide.com
For those creative mamas, there are many online tutorials to teach you how to either crochet your own bonnet or a bonnet-style hat to your liking. This can be a fun and rewarding project for you on this monumental Easter.
If you decide an Easter bonnet is perfect for your baby (and that first Easter picture!), hopefully, these baby Easter bonnet ideas will get you started. Your baby can rock their classic wrap around bonnet or bonnet-inspired hat all day long at church, during the Easter egg hunt, and for a wonderful Easter meal. Well, as long as they leave it on.
Regardless, it will be a hit and all eyes will be on your baby's bonnet. Wishing you all a fun and safe Easter!
For more related articles read our other posts:
Sources:
www.theeternalheadonist.com
www.hattales.com
Featured image source: www.photobucket.com